Green hydrogen can make a valuable contribution to energy security and the avoidance of greenhouse gases. The continuous expansion of regenerative energy sources also sees an increase in the proportion of volatile and non-baseload power plants such as wind power and photovoltaic systems in the energy mix. As a consequence, there is a growing need for energy storage solutions that can store surplus energy on a large scale and provide this again in times of energy shortages. Hydrogen is ideal for this purpose and can, therefore, play a key role in the energy transition.
With comprehensive know-how and years of experience in the area of forming, plant construction and battery assembly, EBZ has commenced series production of alkaline pressure hydrolysis stacks. Water is transformed into so-called green hydrogen and oxygen in these electrolyzers through the use of regenerative electricity.
Energy which is chemically stored in hydrogen can be exploited in a broad variety of ways in energy-intensive areas. It can be converted directly into thermal energy for heat generation, used as a raw material in the chemical industry or, alternatively, as fuel in mobile applications.
When it comes to mobility in particular, reconversion of hydrogen in fuel cells plays a key role. Hydrogen and oxygen react in these to form pure water, while electrical energy is also released. This electrical energy can then be used in electric motors to power vehicles and machinery.
When it comes to fuel cell assembly, EBZ provides individually designed tailored to your requirements and fully automated systems. As a leading supplier in the automotive sector, we can now also provide you with the highest of quality standards and innovative products in the area of hydrogen.
The EBZ service portfolio in the area of hydrogen technology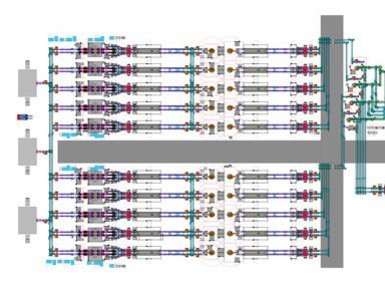 Assembly of fuel cells
Planning, design and realization of automated assembly systems for fuel cells and fuel cell stacks
Find out more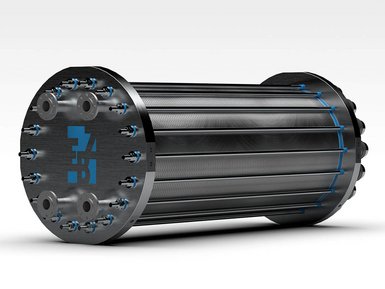 Electrolysis blocks
Development and production of alkaline pressure electrolysis blocks
Find out more