Personnel development as the basis of our success
The EBZ Group represents innovation, expertise and high technical standards.
It therefore goes without saying that we aim to invest in the knowledge, methodological skills and, also, the personal development of our employees. The EBZ Group personal development strategy encompasses a variety of modules:
In-house vocational training and the dual studies model
We believe that in-house vocational training and dual studies within the company form the basis of all personnel development measures. We are proud to support around 90 young people as they take their first career steps, and we believe in comprehensive mentoring, the latest educational content and learning facilities, and first class permanent employment opportunities. Find out more: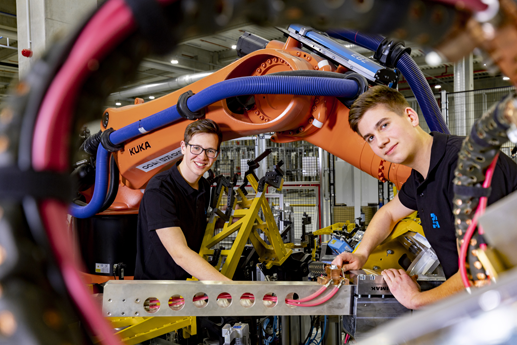 Further training and education opportunities
After starting your career at EBZ, you can also take advantage of a variety of options for your further career planning. Our objective is to achieve as much as possible together with our employees, which is why we offer both internal and external further training and education opportunities. These include:
Sponsored third-level studies following successful completion of an apprenticeship at EBZ
On-the-job and, in part, funded advanced training/education as a master craftsperson, technician or master's degree

Exemption agreements with the security of a return guarantee for an advanced training/education measure

Internal qualification programs (e.g. young talent promotion program, line speaker qualification, section/project managers, …)

And much more …
Further in-house training and education
Regular participation in internal and external seminars enables our employees to keep their knowledge up to date or expand it to take on new tasks. The choice of training measures is individually tailored to the requirements of the position and personal interests in this respect. This encompasses the following:
Training seminars on specific technical subjects

Training measures in occupational safety

Methodological and social expertise in the context of the EBZ further training and education program
Seminars to develop leadership competence

And much more …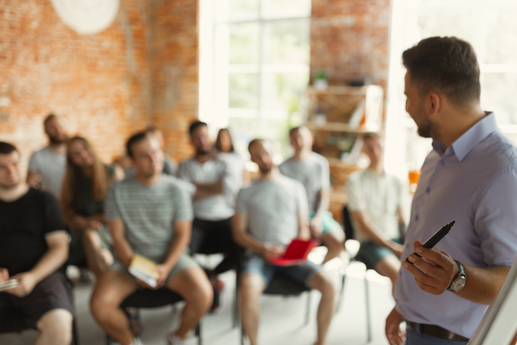 EBZ as an employer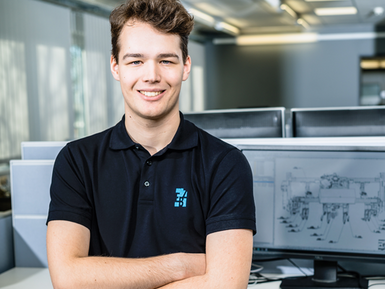 Working at EBZ
As an enterprise, EBZ is a global player – with deep roots in Ravensburg.
Find out more