Smart Factory @ EBZ
Transparency, efficiency, and process optimizing
Through its Smart Factory strategy, the EBZ Group seeks to implement a self-configuring, intelligent production process from order placement to final delivery. The ability to react flexibly to individual production orders and provide resources means that optimizing potential can be exploited in full. Information from a variety of data sources required for this must be collected and evaluated if complex processes are to be coordinated in real time.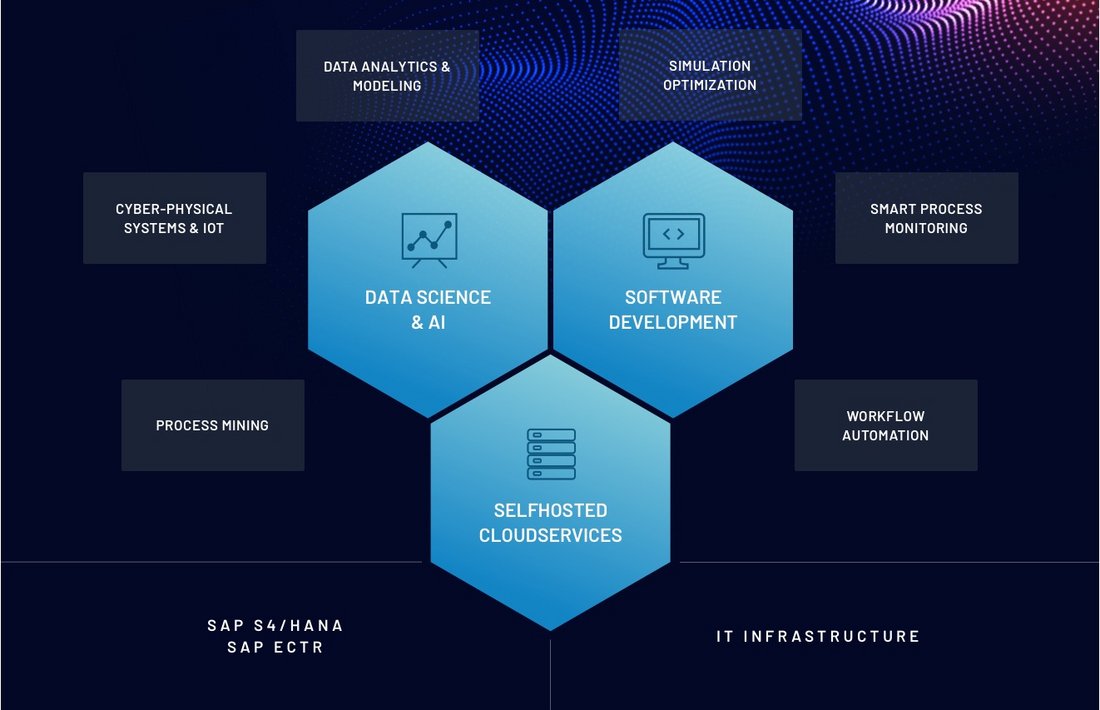 The Data Science, Software Development and Cloud Services divisions at the EBZ Group work hand in hand to achieve this goal. Consequently, the EBZ Group invests in these three core areas which form the basis of the Smart Factory strategy. This means that we have complete control of the entire process from research and development to deployment on the shop floor, along with competent experts to meet every need.
Core areas
Intelligent processing and evaluation of large data volumes generated on the shop floor are important for the Smart Factory. For this reason, the EBZ Group has created a new division, Team Data Science, which pools all analytics expertise. As a driving force for innovation in the digital sphere, Team Data Science also represents new, agile, and flexible development approaches that orient themselves at all times on cutting edge research.
SELF-HOSTED CLOUD SERVICES
A high-performance IT infrastructure based on state-of-the-art technologies such as a highly available service cloud is a prerequisite for innovative approaches developed in the EBZ Group. The use and in-house administration of a Kubernetes cluster secure a high level of service availability and enables the agile further development of software.
Complex projects require the intensive collaboration of a variety of technical departments and systems. The development of our own software solutions allows us to optimize analog processes and, consequently, monitor project status and progress at all times. These indices, proximity to production, and our engineering know-how enable the development of individual solution concepts and their direct implementation in software.
Subdivisions
DATA ANALYTICS & MODELING
Extremely heterogeneous data sources that create data with varying structures and qualities at different intervals are a particular challenge faced by the Smart Factory. The latest data analytical approaches enable us to standardize these data sources and model an integrated process picture of the Smart Factory.
CYBER-PHYSICAL SYSTEMS & IOT
The Smart Factory is aware of its conditions at all times. In order to collect and process this data, we record every possible data source, standardize interfaces and connect every device generating data to our central data model.
Digital recording of all relevant data enables the monitoring, comparison, and evaluation of processes. This means that process models can be automatically learned and optimizing potential identified.
Simulations benefit the design process immensely. Optimizing of simulation results can minimize deviations from reality, reducing the high costs of reworking.
Smart real-time process monitoring enables the rapid identification and remedying of problems in the production process. We develop adaptive process monitoring models here that identify deviations and automatically initiate countermeasures.
Many workflows exhibit a high optimization potential, particularly in design, but also in production. We develop databases here that are tested and improved together with the user.
Transformation of SAP ECC to SAP S/4HANA 
With the recently completed transformation to a state-of-the-art ERP system, the EBZ Group has succeeded in creating a basis for further digitization. With more than 500 available interfaces, S/4HANA enables the linking of third-party systems, innovative technologies, and cloud services. The powerful SAP HANA in-memory platform itself can also speedily process large volumes of data. Complex analyses and assessments can be retrieved directly through the inclusion of real-time data.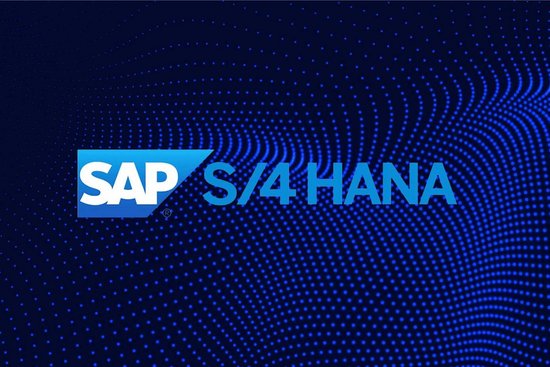 Main business processes are now designed consistently in a uniform framework. Processes from sales to design, purchasing to production and installation are now depicted in SAP S/4HANA. The system is also a major help when it comes to stock and logistics, ensuring products are received quickly on site and by the customer. But that is by no means all, as, on arriving on site, the different site storage locations and the integration status in the plant are also depicted in S/4. This ensures that an overview is obtained of complex projects and information is available at all times – in real time.
Outlook
Naturally enough, this transition does not mark the end of the transformation. The processes now implemented are checked in a consolidation phase and digitized further if necessary. New responsive accessing makes business processes easier for the user, and the system can be operated with ease on a tablet or smartphone. Further non-SAP systems are integrated and connected in existing processes to reduce unnecessary redundancies in as far as possible.
Find out more about the EBZ Group