Automotive prototyping
The service portfolio in the area of prototype construction encompasses the manufacture of everything from body sections and assemblies to entire bodies.
The resources required (e.g. pressing tools or clamping fixtures) are produced in our company to achieve short lead times and a maximum level of quality. Our customers come from a variety of sectors ranging from the automotive, agricultural, construction machinery and mobility industries to white goods. We produce prototype metal plate forming parts in small to medium-sized quantities (from steel, aluminum and high-strength steel) and hot-formed components. One particular special area of the EBZ Group is the manufacture of high-quality components within a given tolerance and specification. We achieve this through the use of tailored tools and devices and the craftsmanship, experience and expertise of our employees. In addition to producing individual parts, we are also capable of the precision assembly of individual sheet metal parts in subassemblies and assemblies and, also, their measurement with a high degree of accuracy.
Thanks to our own high added value, we can react speedily to customer changes and, with our highly qualified personnel, can modify and optimize already manufactured parts.
In cooperation with our customers, we support the manufacturing process for components and assemblies from the outset. With our experienced employees in the engineering, toolmaking and press plant divisions and through the use of the latest software, we can manufacture process-reliable components with perfect material utilization using cost-optimized equipment.
As early as the component process development stage, our tool designers begin to coordinate closely with method planning and simulation with 3D tool design in CATIA or Siemens NX.
This process enables us to commence very quickly and securely with CAM programming, casting model production and the procurement of semi-finished products.
Technical equipment:
AutoForm
CATIA V5
Siemens NX
Enovia DMU
Work NC
The EBZ Group produces prototypes and serial tools to meet all customer requirements and specifications. Whether prototypes, experimental or test tools or even serial tools are involved, we develop a tailored solution for every application case.
We employ the latest technologies to manufacture these different types of tools. Thanks to our own press plant and the experienced employees in our toolmaking division, we can meet the expectations of our customers at any time. A project management division operating on an international level facilitates cooperation with our customers.
Our highly efficient machinery and experienced employees mean that the tools we manufacture meet the necessary quality requirements of our customers.
With more than twelve 3-axis and 5-axis machining centers and a maximum processing range of 11500 x 3800 x 1250 mm, we can ensure production of the highest quality and adherence to deadlines.
Press plant / Try-out / Serial pressing
We have 15 try-out presses of different sizes with a maximum mounting space of 5000 x 2700 x 2300 mm and a maximum press force of 25000 kN at our disposal, we can handle component strengthening, pressing of small series and classic production of prototype parts.
We can generate prototype parts very quickly with 2 fluid cell presses, depending on the application case. Our 3 large presses, which are set up one behind the other, enable us to use series and prototype tools for large and outer skin components and also for pressing small series.
Hot-formed prototype components are produced directly on the press using our chamber furnaces. The furnaces are also suitable in part for mobile applications.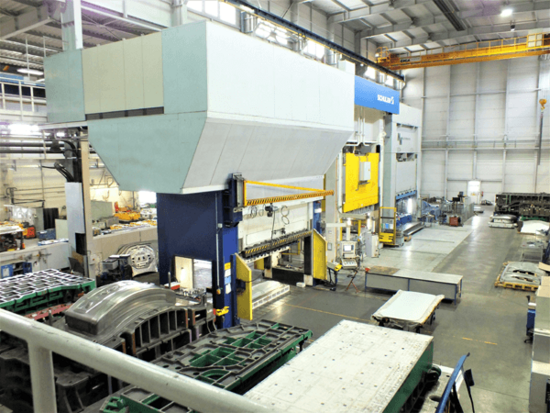 All prototype parts are cut exclusively with laser technology. Adaptations due to customer changes can be realized speedily and cost-effectively using this technology.
The omission of a subsequent force application on the component during the laser process and problem-free processing of 3D outlines on unformed components are considerable advantages of laser cutting. The component remains unchanged in terms of shape and dimensional accuracy following laser cutting.
Our state-of-the-art machinery inventory, consisting of 6 Trumpf laser systems with a maximum processing size of 4000 x 2000 x 750 mm enables us to react speedily to customer wishes and laser small series.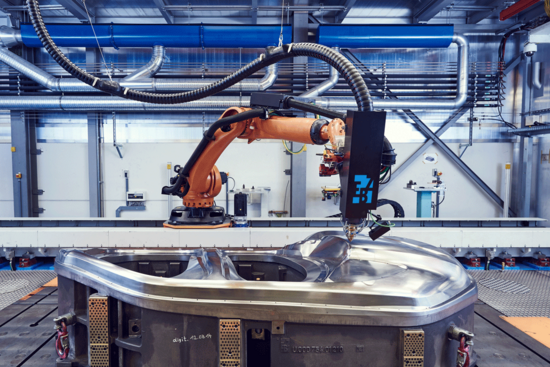 Together with our employees, we are capable of manually processing even very complex prototype parts further to achieve a final component state with a high degree of repeat accuracy.
All joining technologies usually employed (riveting, punch riveting, resistance spot welding, MAG/MIG/WIG welding, gluing, inserts) are usual for us and used on a daily basis.
We cure adhesive bonds in one of our two chamber furnaces which can accommodate a component size of 2000 x 1100 x 350 mm.
In addition to producing individual parts, we are also capable of the precision assembly of everything from subassemblies and assemblies to entire car bodies.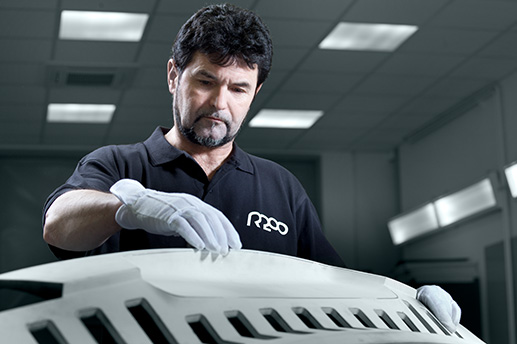 Quality assurance throughout the entire value chain is of the highest priority in the EBZ Group.
Clear processes and test mechanisms of our own development throughout the entire production process allow us to realize tools, components and assemblies of the highest precision and deliver these to our customers.
Component and assembly testing creates transparency in the dimensional assessment of components. Through the use of the latest optical and tactile measuring technology, we can provide our customers with quality documentation.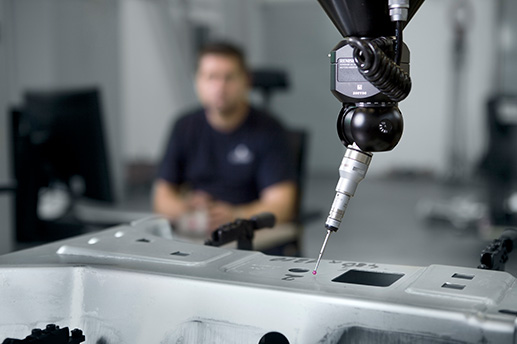 Your contact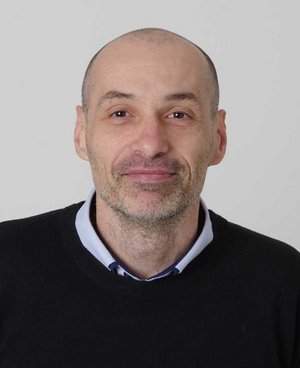 Tomáš Ondříšek
Management EBZ Hoffmann s.r.o.