Engineering production systems
Design of highly efficient systems for machinery and automotive production.
Our core competency is the design of highly efficient systems for machinery and automotive production. We support our customers from the initial idea to SOP. Whether manual production processes or highly complex automated battery production systems, we can embrace every challenge. With a global presence of over 280 experienced engineers, we complete over 500,000 working hours every year. Our processes are completely digitized, and we work exclusively with state-of-the-art systems that ensure that everything functions perfectly at production start.
As a specialist for factory planning and SE projects, we are the key to your success. We realize production processes to ensure that everything interacts perfectly in all production areas. In body-in-white production, final assembly, battery technology and, also, frame and axle production, we work in our projects in close coordination with our customers, successfully completing design, robot simulation and process planning together. Direct, interdisciplinary, efficient and, most importantly: uncomplicated.
Our many years of experience as an engineering service provider means that we have broad and extensive knowledge of every aspect of the automotive industry. We adhere intensely to our continuous improvement process, enabling us to provide our customers at all times with know-how anchored in best practice. Our broad customer portfolio allows us to take on any type of project, guiding it to its goal through expertise and services of the highest quality. We're only satisfied when you're satisfied!
All beginnings are difficult! The key to success is communication. We link every stakeholder to form a powerful project team, solving the problems encountered in technical and organizational coordination. We plan the process technology to suit the specification and guide the solution to a successful end. In particular, we create a balance between feasibility, efficiency, quality and investment costs. We are never satisfied with the status quo, but rather lead change processes and shape the future together with our customers.
We deliver precisely designed and individually tailored solutions in fixture technology – combined with intelligent and flexible robotics. Through this, we ensure that everything runs smoothly and effectively in your production process. Together, our design and simulation teams develop the solution to your requirement, employing the latest software to achieve this goal. This diffuses problems involving critical cycle times and qualitative problems.
Design
M3D design in CATIA and Siemens NX
3D production design and 2D detailing
FEM calculation, strength analyses
Risk assessment, FMEA
Simulation
Simulation of all common robot types
Use of the latest simulation software
3D process assurance
Cycle time verification
Offline programming
Determination of optimal motion sequences and paths
Generation of machine-compatible signals
Optimum communication between robot and station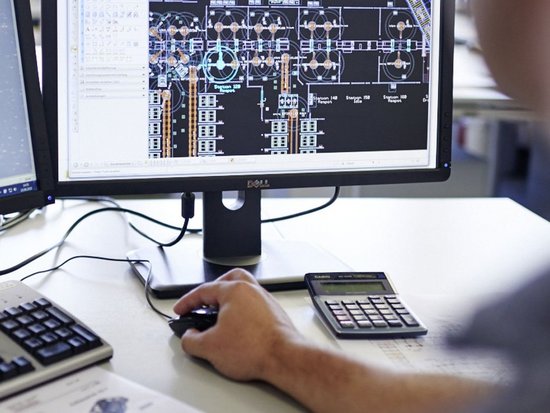 Component consulting
Feasibility study
Project management
Production design
Availability simulation
Tolerance management
Quality management
Plant functionality is at the heart of the engineering process. Which is why our specialists investigate the rough concept, refining it down to the last detail. Together with 3D design and robot simulation, we create a harmonious overall concept that meets the specifications and requirements of our customers. We also keep a close watch on cycle times and plant availability during this process. Our service range encompasses every area of process planning:
Rough design of production processes
Detailed planning
Material flow simulation (plant simulation)
Optimum production flow
Manufacturing planning of all process steps in automotive production
3D layouting
Database-supported processing with every state-of-the-art tool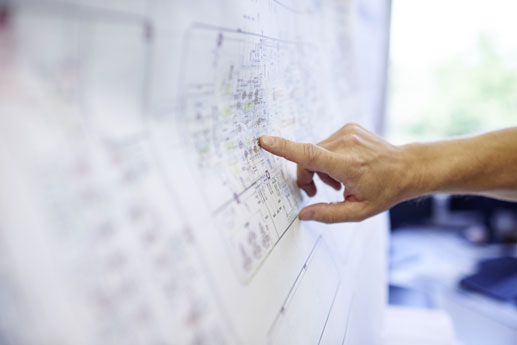 We steer every project to success. Our experienced on-site team helps you achieve maximum efficiency in your production, regardless of how high your goals are. We bring systems up to speed, track your suppliers until important milestones are achieved, commission systems and solve concrete process problems together with our back-office team. Our on-site service package encompasses the following:
Project management
Claim management
Issue tracking and milestone management
Support of suppliers
Site management
Robot commissioning and programming
Support in attaining cycle times
Measurement of robots
Ghost run and component inspection
Your contact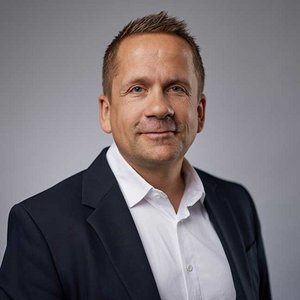 Dirk Bach
Management EBZ Ravensburg GmbH