Hemming roller cleaning device
Hemming roller cleaning - automated and without cycle time loss
Roller hemming is one of the most important joining technologies in BIW production. Highly sustainable bonding of automotive doors, hoods and tailgates can be achieved in combination with a hemming adhesive. The adhesive protects the hem against corrosion and increases rigidity. This process can lead to soiling of the hemming rollers. The following components can be soiled as a result. The adhesive dries if cleaning is realized too late. Removal of the adhesive is then only possible with extensive manual effort. EBZ has developed the hemming roller cleaning device for this purpose. Hemming rollers can therefore be cleaned quickly, automatically and without cycle time delays. The unit removes residual adhesive completely. The system can be optionally equipped with an additional release agent applicator for an enhanced cleaning effect.
The robot moves towards the cleaning device during the idle time.
*Optional design with two carriages for cleaning up to four different hemming rollers.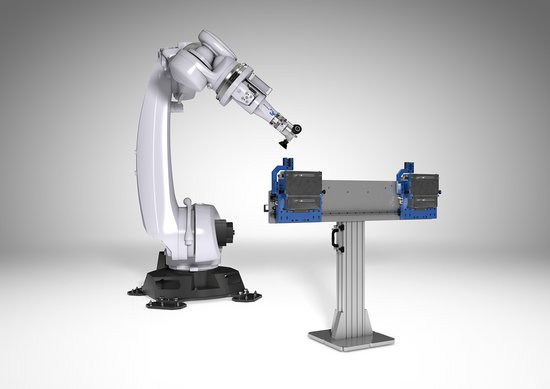 Insertion of roller hemming head into the roller hemming cleaning device.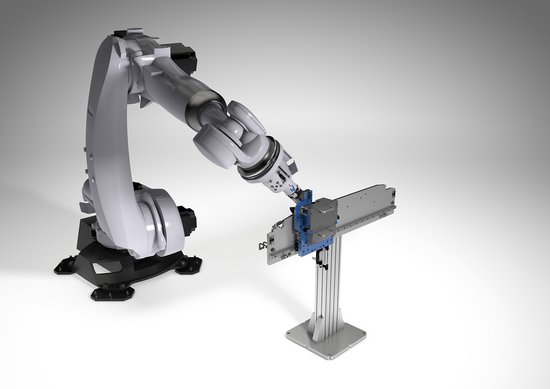 The roller is driven and cleaned through the linear movement of the robot.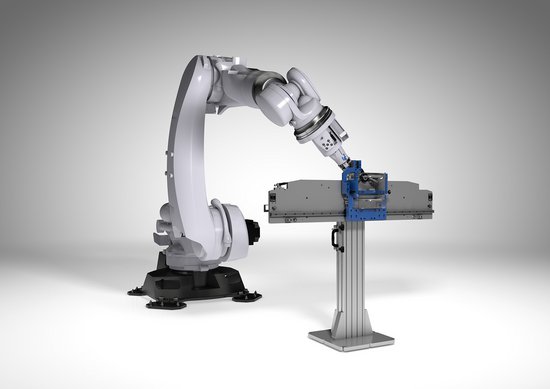 Quality enhancement through clean hemming rollers
Roller cleaning in only 10 sec.
No additional drive required
Cleaning of different hemming rollers in the unit is possible
Uncomplicated removal of adhesive residue
Uncomplicated removal of scrapers for cleaning
Your contact: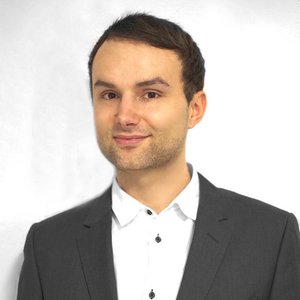 David Augé
Engineering BIW & Standardization