Assembly systems
Assembly technology at EBZ encompasses the construction of assembly systems for marriage lines, battery assembly, fuel cell assembly and fitting of glass panes and glass roofs.
Our core competence is the design, development, construction, manufacture and commissioning of individual and customized assembly systems, providing everything needed for a successful project. We are a one-stop provider, drawing on years of experience in a variety of sectors and, additionally, continually developing new innovations. The product portfolio ranges from individual manual workstations to fully interlinked and automated process lines. This allows us to provide our customers with a perfect assembly system tailored to suit their needs and perfectly adapted to individual on-site conditions.
Fundamental elements and technologies that play a role in our plants include feeding, insertion, screw fitting, gluing, laser welding, pressing, riveting, cutting, bending, stacking, testing, measuring, removal, palletizing and much more. The latest PLC system enables central programming and control of all assembly and production engineering functions and processes – for optimized automation.
EBZ assembly systems are prized in a variety of production facilities around the world for their quality, precision, efficiency and flexibility.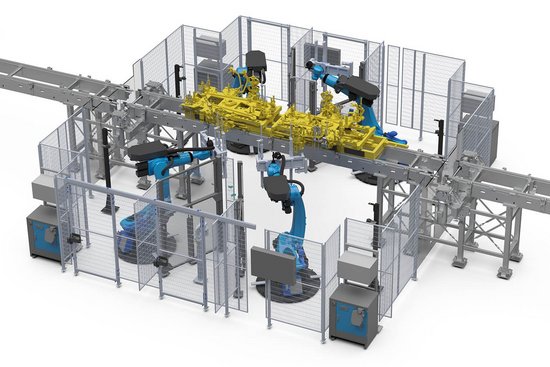 Our service range:
Planning, design and realization of automated marriage assembly lines. Drive and chassis components (engine, gearbox, battery, axles, etc.) and the associated body are assembled and bolted together in the marriage line division.
Planning, design and realization of automated assembly systems for automotive and truck batteries.
Planning, design and realization of automated assembly systems for fuel cells and fuel cell stacks.
Fitting of glass panes and roofs
Planning, design and realization of automated gluing and assembly systems for glass panes and roofs
Gluing is a joining technology that plays an increasingly important role in engineering applications. Gluing enables the bonding of parts and components of different quality and character without altering the geometries of the components, as is the case in applications such as screw fitting.
EBZ provides turnkey solutions for complex automatic systems for gluing glass panes (glazing) and roofs in the automotive industry.
Our service range:
Gluing of panes
Roof module gluing
Glass buffers
Glass issuers
Centering fixtures
Primer application
Glue application directly by robot or indirectly by gluing device
Glue application incl. 7th axis in application head
Robot end effectors with integrated image processing
Fitting of windows in the car body
Glue nozzle cleaning
Measurement
Overview of our assembly system quality features:
Customer-specific special products
One-stop service provider – from engineering to commissioning
Variable linking of individual stations to form complex assembly systems
Variable removable plant planning
High type and quantity flexibility
High availability, high utilization rate over entire service life
State-of-the-art interfaces for remote maintenance, operational/process data acquisition
Years of experience in the automotive sector
Your contact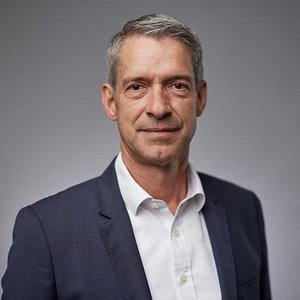 Henrik König
Sales Management