Classic parts
Restoring a car, motorcycle or aircraft means the preservation of the life story of these rarities.
Each unique specimen has its own history, the production process employed back then and, ultimately, the design and styling of each particular epoch. Thanks to us, you can go "Back to the Future" in your unique car again, as we are capable of reproducing all sheet metal parts found on your vehicle. And what do we require from you? Why, simply your trust.
A digital twin always provides the basis for the generation of these sheet metal parts: a data record in the 3rd dimension. This digital twin can be generated through a pattern, design data record or an original part. We also move here from the past to the future, reverse engineering. The latest technologies enable us to generate these 3D data records.
Industrial 3D scanning technology from GOM
The flexible ATOS Compact Scan also ensures our flexibility and enables us to digitize small sheet metal parts, large outer skin components and even complete vehicles in the shortest possible time.
The result of this scan technology is a 3D point cloud. The basic geometry of the sheet metal part is now identifiable, with many thousand 3D points located exactly rather than arbitrarily in their place. It resembles a starry sky created especially for you.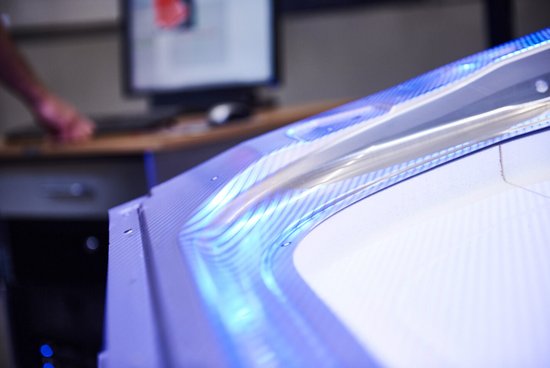 Surface preparation using CATIA
CATIA (computer aided three-dimensional interactive application) is a CAD system developed by the French company Dassault Systèmes that, while originally used in aircraft construction, has since established itself in a variety of sectors.
This software and our highly qualified personnel transform the 3D starry sky into a "smooth" and mathematically flawless data model.
We can guarantee you that, through this data model, the digital twin will correspond 1:1 to your original model. All edges and curves are depicted exactly where they should be, and there are no sink marks or shading.
The reflection lines in the sun are examined by us in the 3D data model using special software.
The number of components to be manufactured is decided in our production strategy. We are capable of producing unique examples (i.e. individual sheet metal parts) and parts for small to medium-sized series. The material used to create the sheet metal parts is irrelevant here. We can process all common sheet steel types (such as stainless steel), aluminum, and brass.
We dispense with the use of forming dies for the production of individual parts, employing instead new technologies such as additive manufacturing. One of these is 3D printing. The forming dies can be produced with plastic, aluminum or wood.
Classic cast or steel forming dies are used for larger quantities.
We always ensure that tool costs are kept as low as possible in this respect, while still manufacturing flawless parts without reworking.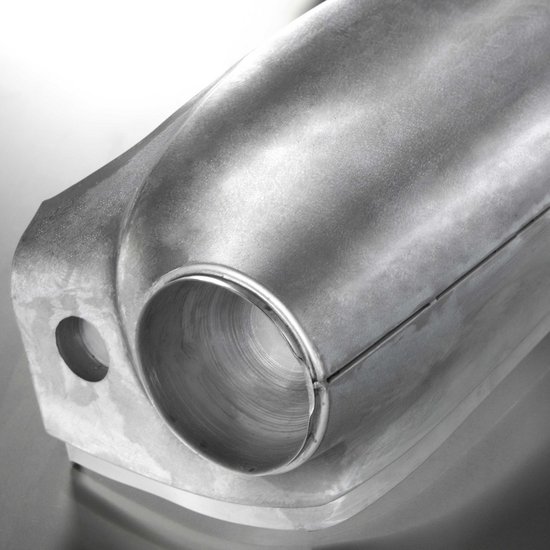 All components are examined by our highly experienced personnel using the latest technology.
Any necessary final touches are added manually by our experienced specialists through their extraordinary metalworking skills. All outer skin parts are examined and evaluated in our light room.
The final test is an assessment of the component in comparison with the 3D data record.
Our customers are provided on request with measurement reports and all documents compiled by us in quality assurance.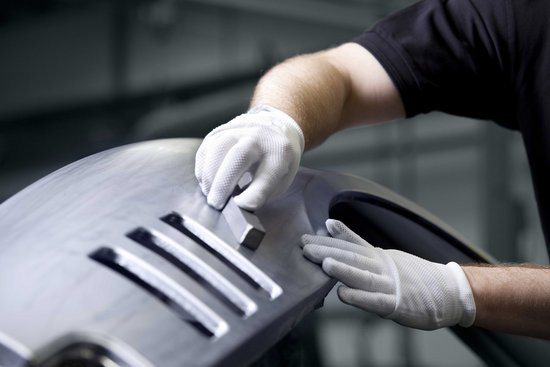 Your contact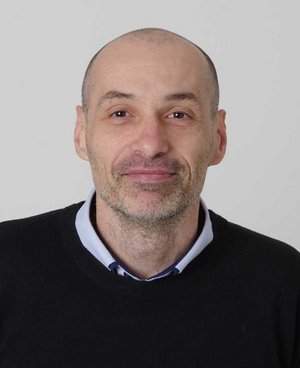 Tomáš Ondříšek
Management EBZ Hoffmann s.r.o.