3D printing
The 3D printing process offers a broad range of application options in operating resources and vehicle manufacturing.
A variety of efficient solutions are achieved as a result, particularly in prototyping, production of individual parts and the manufacture of display models.
In addition to purely 3D printing, the EBZ Group also supplies the complete process chain in this respect, right up to testing at the customer's premises.
Short production times
High degree of individualization and extensive design freedom
Test prints and trials (prototypes) can be realized quickly and cost-effectively
Lightweight construction through weight optimizing, design freedom and fiber-reinforced plastics
Cost saving of 65% when compared to conventionally manufactured parts
Data handling (NX, Catia, Step, …)
Planning services (e.g. template allocation according to type and position, ergonomics analyses, etc.)
Design suitable for 3D printing
3D printing according to desired color
Manufacture and delivery of all non-3D printed parts (e.g. carbon compounds, clamping points for drilling templates, etc.)
Realization of complex assemblies
Testing at the customer's premises
Documentation
Bolt templates
Usable as production or reworking aids
Already available at plant start-up
No master body required
Speedy and cost-effective changes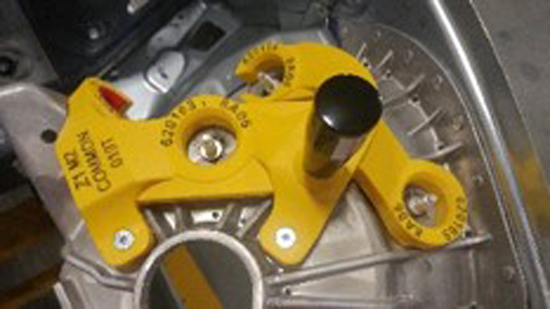 Drilling templates
Clamps, collared bushes, dowel pins, threaded bushes and other elements can be integrated
Modules can be designed with shims
Use of plastic makes contact with outer skin possible
Demonstrators / Prototypes
Visualization of components not yet manufactured
Gages
For quality assurance and inspection of production
Tolerances of +/-0.15 mm can be produced
Further elements, such as pins and magnets, can be integrated in the gages
Cost savings with small quantities
Contour pieces & NC blocks
Alternatives to S-green, polyamide, Delrin
TPU95A, nylon or ABS possible
2-component 3D printing for realization of different material compositions and material properties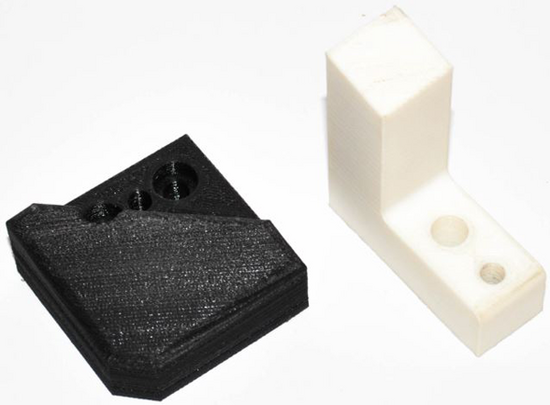 TCP checks
Cost-effective alternatives to conventionally manufactured parts
Information can be integrated in the 3D printed part
True-to-scale printing of body sections
Positioning check on components not yet pressed
Your contacts